UNC Board of Governors Names M. Lindsay Bierman as CEO of UNC-TV
May 22, 2018
University of North Carolina Board of Governors has announced that UNC School of the Arts Chancellor Lindsay Bierman has been named as the new chief executive officer of UNC-TV Public Media North Carolina. Bierman will assume the new role on August 12, 2019.
"Using creative thinking and planning, Lindsay has carefully guided UNC School of the Arts through a very successful period," UNC System Interim President Bill Roper said. "We are delighted to keep Lindsay and his wide array of leadership and talent in the UNC System family."
Bierman will replace Brian Sickora, who served as executive director and general manager of UNC-TV from July 1, 2016 to October 26, 2018. Since that time, Steven D. Hammel and Kevin FitzGerald have served in interim capacities at UNC-TV.
Click here
to read the full press release.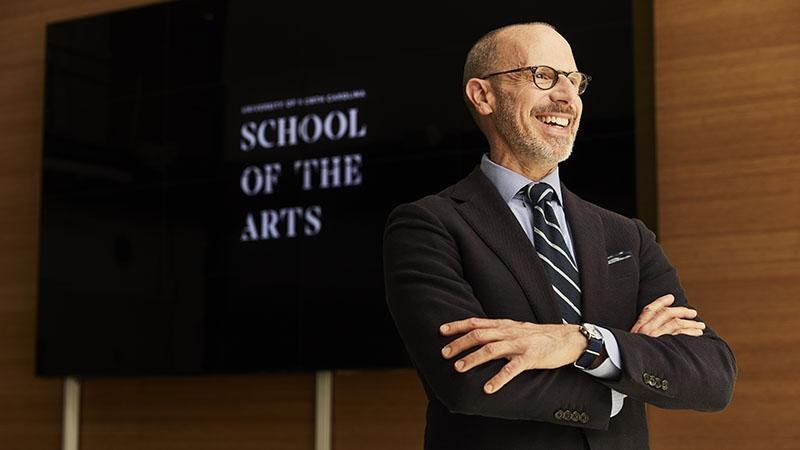 Statement of the chair of the UNC-TV General Manager Search Committee:
Welcome to all of the members of the UNC-TV Public Media North Carolina Executive Director and General Manager Search Committee. Today we begin a process that will lead to the selection of a new leader for UNC-TV Public Media North Carolina. Over the next six months, you will be called upon to attend committee meetings, review and approve a leadership Statement, interview job applicants and select three of the best applicants to refer to the President of the UNC System.
We invite UNC-TV employees to attend a staff forum and give input on the qualities they would like to see in the next Executive Director and General Manager of UNC-TV Public Media North Carolina.
I have confidence that we will complete our work in a timely fashion and have a new leader in place around July 2019.
Eric Teal
Chairman
ABOUT LIVINGSTON ASSOCIATES

We believe powerful, vibrant, economically sound public media is crucial not just for the continued health, but the very future of our democracy. To achieve this we need to transform our organizations to become outwardly focused, energetic, great places to work, to become publicly recognized as preeminent local institutions, as our listeners and viewers already experience us in their private lives.
Learn More About Livingston Associates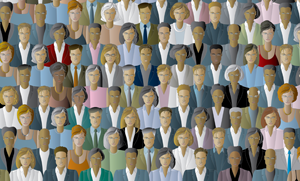 NOMINATION/APPLICATION INSTRUCTIONS
UNC-TV Public Media North Carolina is being assisted in this search by Livingston Associates. For consideration, please submit a letter of introduction, resume, salary requirements and a minimum of three professional references with their contact information.
To nominate someone, please email
tom@livingstonassociates.net
. Inquiries are welcome with Livingston Associates at (410) 243-1974.
The posting for the executive director and general manager position can be found at
https://livingstonassociates.net/openings.html
For priority consideration, applications and/or nominations should be
submitted prior to March 1, 2019
.
The University of North Carolina System Office/ Public Media North Carolina is an equal opportunity and affirmative action employer. All qualified applicants will receive consideration for employment without regard to age, color, disability, gender identity, genetic information, national origin, race, religion, sex, sexual orientation, or status as a protected veteran. UNC System Office is a VEVRAA Federal Contractor. To claim veterans' preference, all eligible persons shall submit a DD Form 214, Certificate of Release or Discharge from Active Duty, along with a State Application for Employment (Form PD-107 or equivalent) to the appointing authority. UNC System Office participates in E-Verify. Federal law requires all employers to verify the identity and employment eligibility of all persons hired to work in the United States.
EEO Contact Information: Applicants needing assistance with or who have questions about the application process are asked to contact:
ophiring@northcarolina.edu
University of North Carolina System President Margaret Spellings and UNC-TV Board of Trustees Chair Eric Teal have formed an 18-member search committee tasked with locating a candidate for the position of Executive Director and General Manager of UNC-TV.
"This committee is composed of a group of highly respected state and national leaders in public education, the arts, business, and media," said President Spellings. "I am thankful to those who have agreed to help locate the right candidate for this very important role."
"UNC-TV is an important asset to our state
with a deep and talented staff," said Chair Teal. "T
his will be a
n important leadership decision that our Committee is excited to take part in.
We are
delighted
with the makeup and talents of this group, and we confidently anticipate a thorough and straightforward search."
The UNC-TV Executive Director/General Manager Search Committee will consist of:
·
Mr. Eric Teal
,
C
hair of UNC-TV Board of Trustees (Committee Chair)
·
Mr. Don Baer
, Chair, Board of Directors of PBS
·
Ms. C

hristine Barchick
, UNC Kenan-Flagler Business School STAR Program
·
Ms. Anita Brown-Graham
, UNC School of Government
·
Mr. Don Curtis
, Former UNC-TV Board of Trustees
·
Ms. Gwen Davis
,
Chair
UNC-TV Foundation Board
·
Mr. Joe Ely
, UNC-TV Board of Trustees
·
Mr. Jim Goodmon
,
Capitol Broadcasting Company
·
Ms. Susan King
, UNC-Chapel Hill School of Media and Journalism
·
Dr. Assad Meymandi
, Former UNC-TV Board of Trustees
·
Dr. Charles Sanders
, UNC Foundation Board and
UNC-TV Board of Trustees
·
Dr. Kimberly van Noort
, UNC System Office
·
Ms. Shannon Vickery
, UNC-TV
·
Ms. Caroline Welch
, UNC-TV Board of Trustees
·
Mr. Larry Wheeler
, Former
D
irector of the North Carolina Museum of Art
Back to Top