Visit Rootle Wonderland at the 2019 North Carolina State Fair in Raleigh!
October 17-27
UNC-TV and Rootle invite you to our incredible Rootle Wonderland exhibit at the 2019 North Carolina State Fair in Raleigh! October 17-27. Visit our tent for family-friendly activities, meet-and-greet with Read-a-roo, play games and get some cool giveaways and much more!
Plus, we're sharing a super special event Saturday, October 19: Science Saturday! Make sure to stop by for entertaining and enlightening science demos, info and amazing experiments with the UNC-TV Science team and our partners from RTI. You definitely don't want to miss any of this fantastic fun!
Thanks for Joining Us in Wilmington for Rootle's Block Party LIVE!

We had a blast with Read-a-roo and some of your favorite PBS KIDS friends: Sid the Science Kid, Arthur and Peg + Cat during our fantastic, free, fun-filled day of concerts and hands-on activities at our most recent Block Party LIVE!
Thanks to all the Rootle lovers who came out and joined us Saturday, September 28, at Independence Mall in Wilmington! And a special thank you shout-out goes out to the NC Department of Health and Human Services for its support.
Keep watching this space for more fabulous events coming your way—including Rootle Wonderland at the North Carolina State Fair, October 17-27, in Raleigh! We can't wait to see you there!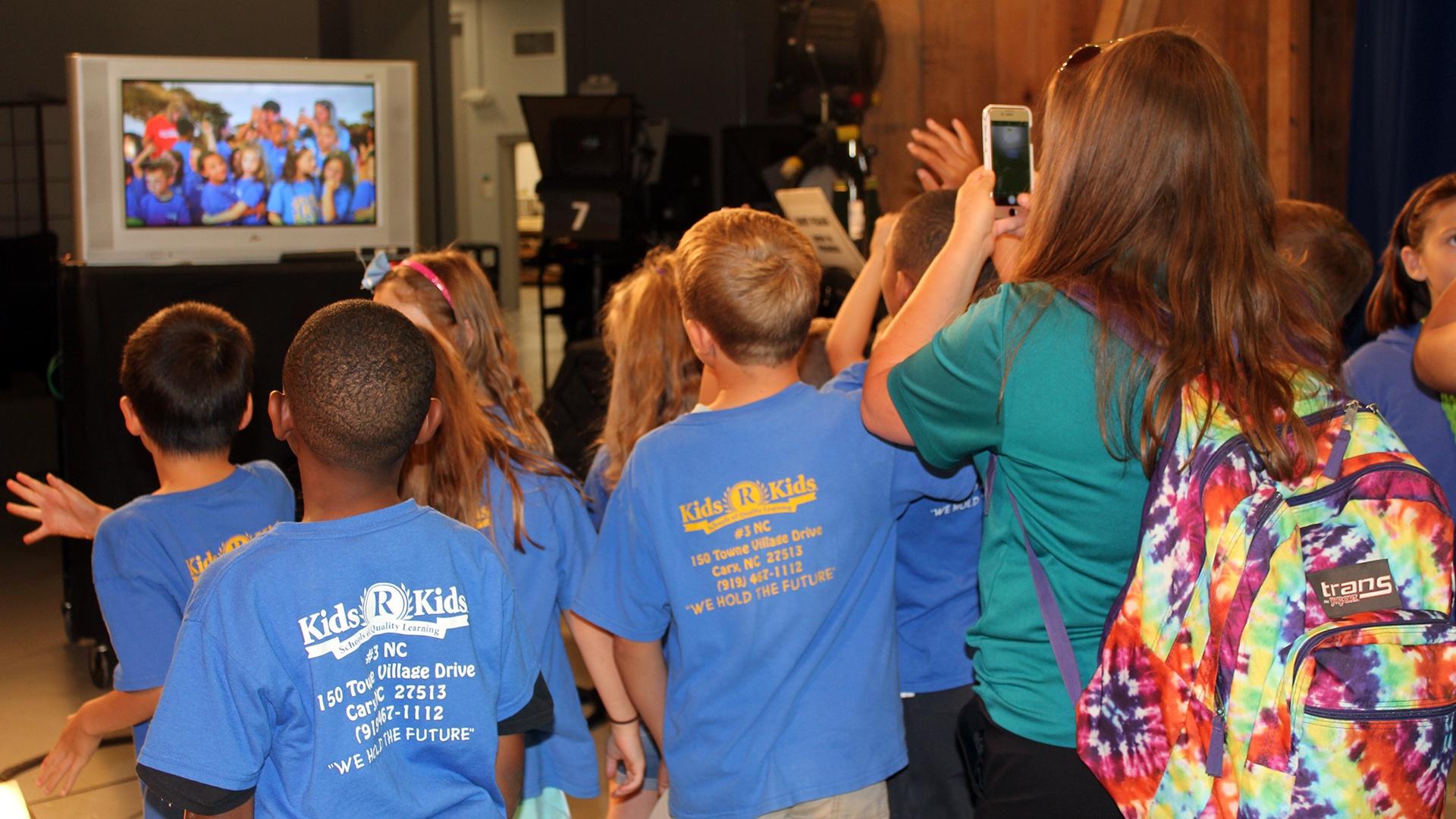 Behind-the-Scenes Media Tours with Public Media North Carolina
Time: Various
Date: Ongoing
Place: UNC-TV Public Media North Carolina in Research Triangle Park
UNC-TV Public Media North Carolina is proud to contribute to the educational needs of our community. Our behind-the-scenes media tours, open to schools and community organizations, are structured in a way that will offer an in-depth, informative and interactive experience! Groups will have the opportunity to tour our production facilities and gain a better understanding of the work we do as a statewide public media entity. Click here for more information!