Members make the promise of public media possible, and that partnership should be celebrated.
This month we're celebrating and honoring all that our amazing members have helped us achieve with a month-long celebration highlighting the true MVPs and the work they do to ensure UNC-TV remains a vibrant and trusted source of entertainment and information.
We all WANT to remember to support the organizations that are important to us – but sometimes it's hard.
Every year our sustaining members, members who give to UNC-TV conveniently via an automatic monthly donation, not only help to ensure we keep our promise to deliver the very best public media services around, but they help sustain everything you love about UNC-TV and have a big impact on not just their particular community, but in communities all across the state of North Carolina.
This Week's Featured Member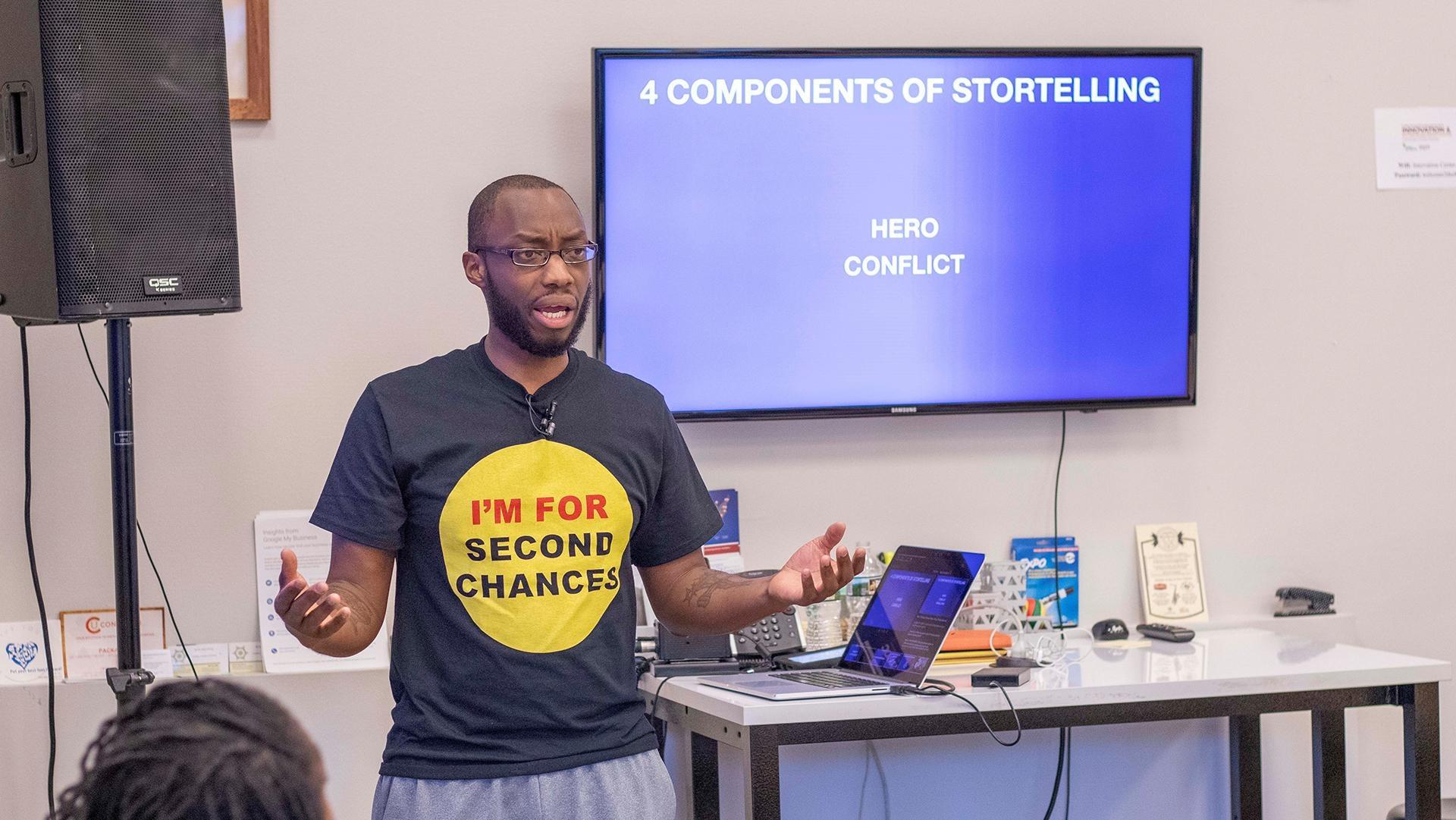 Ken Branson
Filmmaker/Photographer
Durham, NC
Visionary Durham filmmaker/photographer Ken Branson is a relatively new UNC-TV Sustainer. He was inspired to join after attending a Black Wall Street panel discussion that UNC-TV filmed and made available online. Ken's passionate about stories and sharing them through visual media, saying that we pass history along generation to generation and spread empathy when we share our stories. And while nothing moves him like retelling stories, he recharges with music, he's recently resumed piano lessons, and getting in a game of racquetball. Ken particularly loves how UNC-TV features local artists and community change agents past and present. For Ken, UNC-TV is thoughtful, caring and dope!

Can you believe UNC-TV has been on the air for over 60 years?
Our first broadcast, on January 8, 1955, was of the freshman and varsity basketball games between Wake Forest University and the University of North Carolina in Chapel Hill. Since then, our partnership with our viewers has made possible: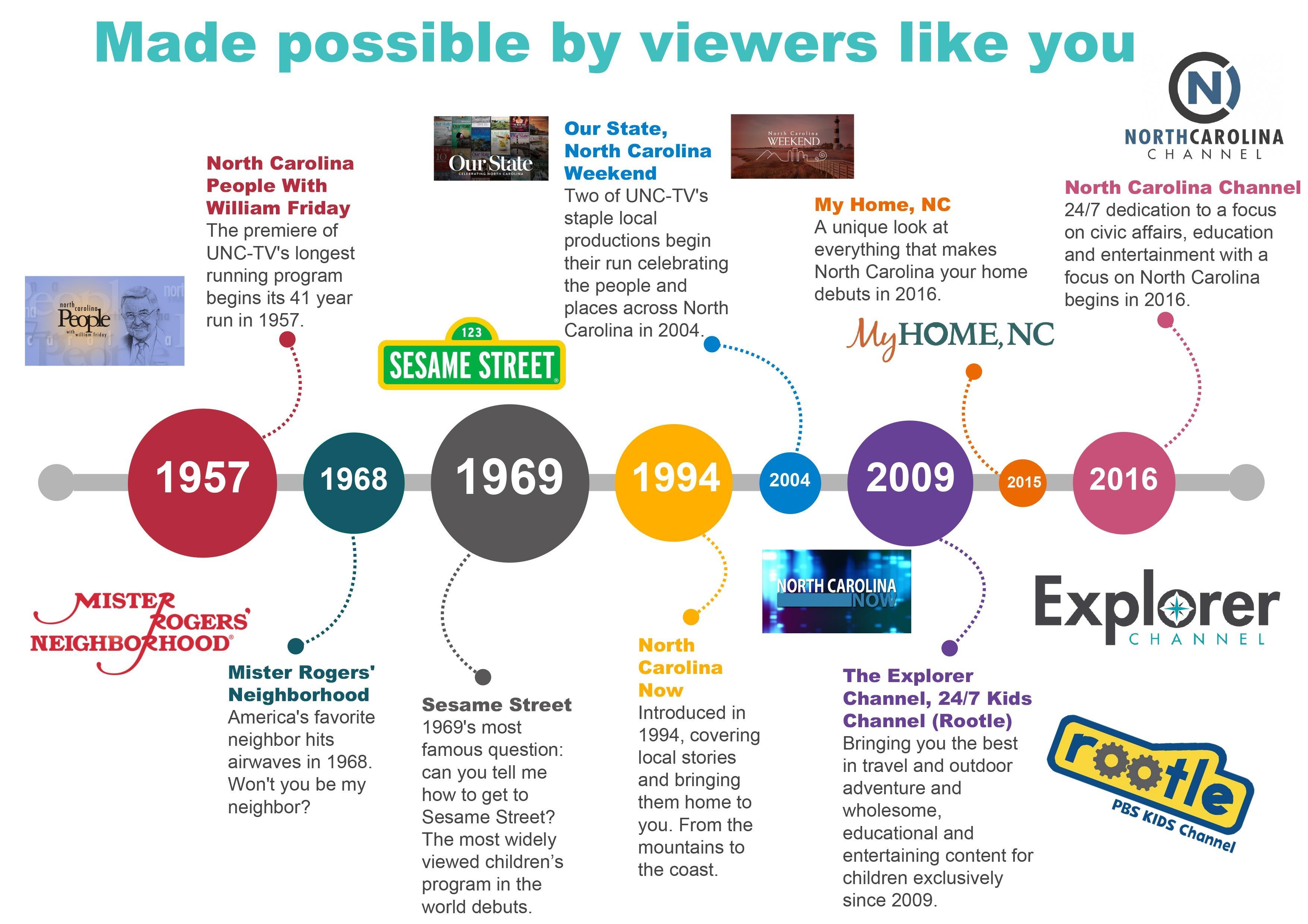 Much has changed over the years, but one thing remains true: we continue to transport viewers to a fantastic world of knowledge, experience and emotion that changes the way people perceive the world and our communities.
Our producers work tirelessly to ensure that your generosity is rewarded with stories that truly serve the greater good of communities across North Carolina.
We want to hear from YOU!
UNC-TV is able to serve millions of viewers each month through our four broadcast channels and provide thousands of programs for on-demand viewing with UNC-TV Passport. We are able to bring new ideas, discoveries and perspectives to the many communities and neighborhoods we serve. We know our viewers turn to UNC-TV for many reasons. Your participation in our survey helps guide our content and services each year.
Take just a few minutes to let us know what you think, and you'll be entered into a drawing for a chance to win a UNC-TV Swag Pack bundle!