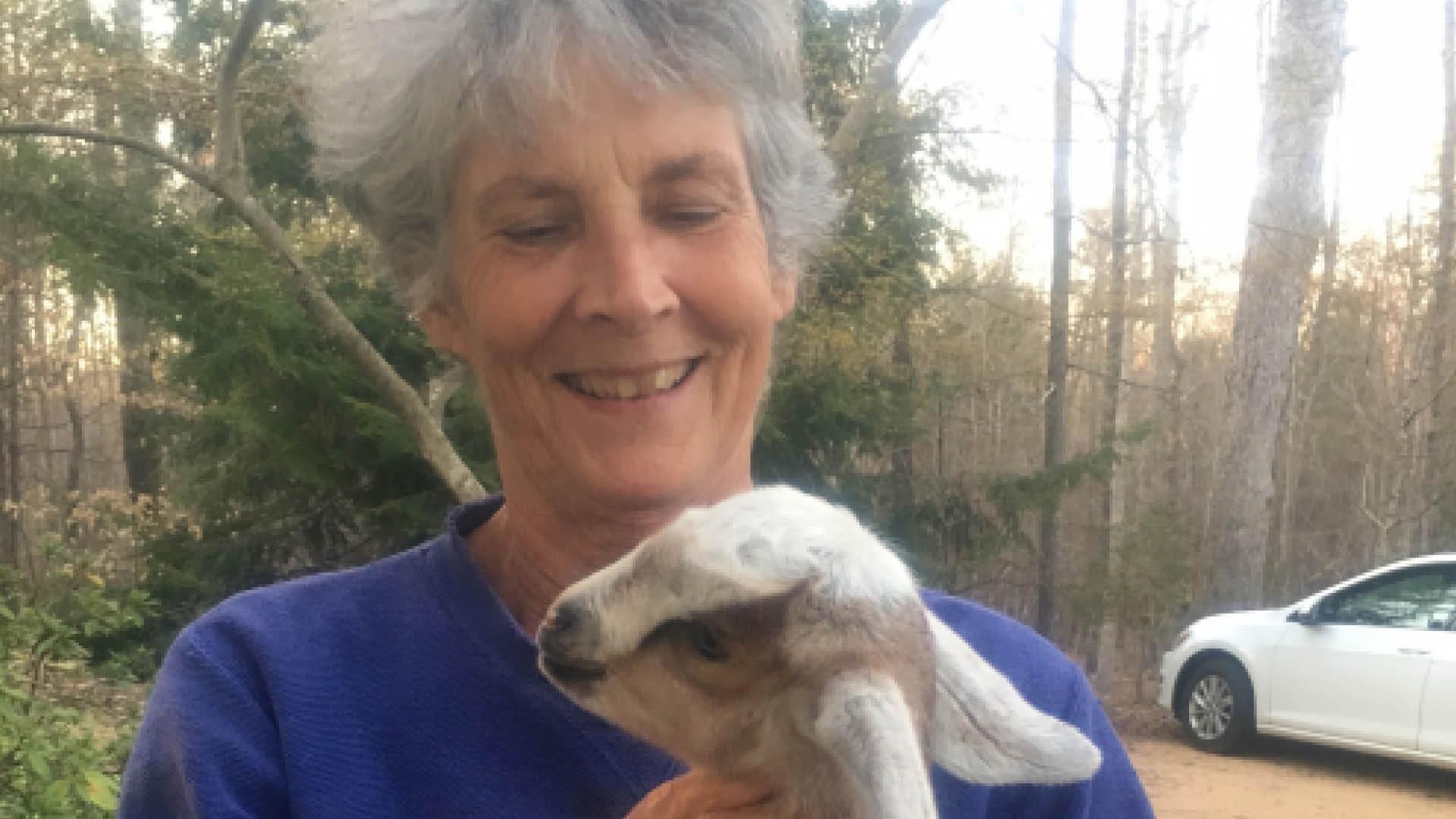 Name: Nancy Hillmer
Occupation: Retired (Registered Nurse)
Current Hometown, State: Pittsboro NC
---
How long have you been a member of UNC-TV? I don't know but long enough to wear out early Tshirts and tote bags.
What was your childhood dream job? I was a budding naturalist and wondered how I could find work within.
If you have free time, what are you doing? I spend time with my very active Communities in Schools mentee.
What prompted you to become a member/sustainer? I live out on a small farm in Silk Hope & depend on UNC TV for so much and like to be home most evenings.
If you could learn to do anything, what would it be? Sail
What is your fondest memory of UNC-TV? Gwen Ifill
Where is the best place you've traveled to and why? Edinburgh. I had taken the train from London and was taken with the people and sunshine.
What are 3 words you'd use to describe UNC-TV? Informing, Inspiring, Moving
What's one thing people would be surprised to know about you? I have taught children and adults to swim for 50 years now- on the side.