Passport Frequently Asked Questions
What is Passport?
PBS Passport is a new PMNC member benefit that gives eligible supporters extended access to an on-demand library of quality public television programming online. The PBS Passport library currently offers more than 1,000 episodes to watch, with new PBS programs being added weekly.

Watch the Passport video tutorial to become more familiar with Passport.
How can I sign up for Passport?
Passport is a benefit for members of PMNC who contribute a minimum of $5 a month as a sustaining donor or who make a one-time gift of at $60 per year or more. To become a member, make your donation. Once your gift is processed, you'll receive an activation key and instructions on setting up your Passport account. (Note: If you are already an existing member at these donation levels, please contact our Audience Services team by email at viewer@unctv.org or by phone at 1-888-292-7070 Monday-Friday, 8 am to 5 pm to activate your Passport benefit.)
I can't remember if my Passport account is active. How do I check?
Simply go to
pbs.org
and sign in. If your account is activated properly, you'll see a small blue and white compass rose symbol by your name in the upper left portion of the screen.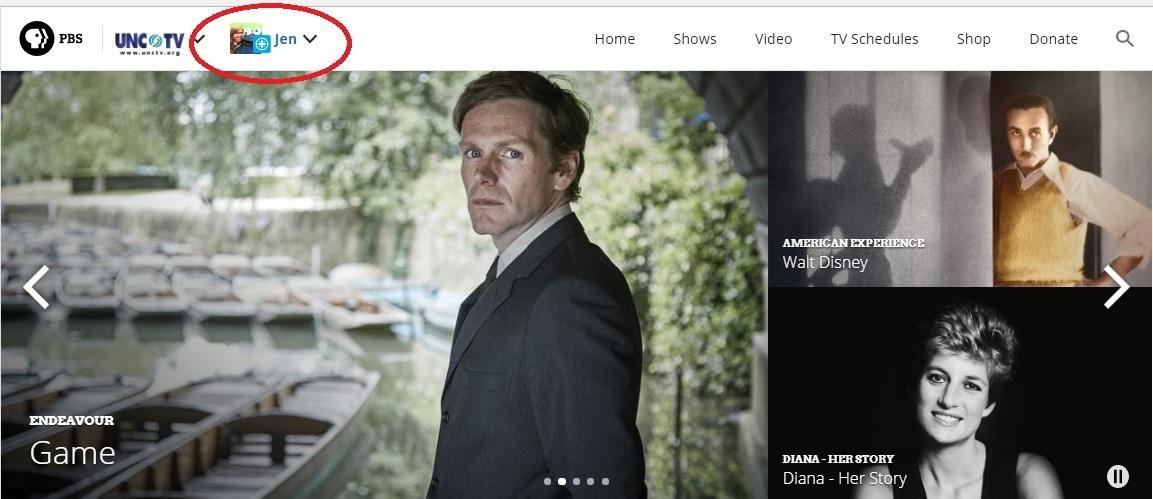 What kinds of programs can I see with Passport?
The library features episodes from popular programs like American Experience, American Masters, Antiques Roadshow, Nature, NOVA, and Masterpiece — including all six seasons of Downton Abbey. In addition to these signature series, the library is full of public television's acclaimed arts, science, history, and lifestyle programs.
How can I view Passport programs?
Passport programs can be viewed on your computer or devices by visiting pbs.org/video. If you have a smartphone or tablet, download the PBS app for an even better viewing experience. You can access PBS Passport programs through Apple TV, Roku, Amazon Fire TV or Amazon Fire Stick. Passport is even compatible with Chomecast!
Why can't I find programs like Doc Martin, Father Brown or other episodes of my favorite shows?
PBS is not a producer but rather a distributor of programming. Certain programs have limited streaming rights or are only available for broadcast distribution. Additionally, local member stations such as UNC-TV are individually owned and operated and therefore schedule independently. This includes our ability to acquire programming from sources other than PBS such as American Public Television (APT) and BBC Worldwide.
How can I search for Passport programs only?
Visit pbs.org/video and enter a search term, such as "masterpiece" or "nova". Click on "Show Filters" and then click on the UNC Center for Public Television Passport Videos link under "Filter by Access." In addition to Passport videos, you can filter by shows, types or video link.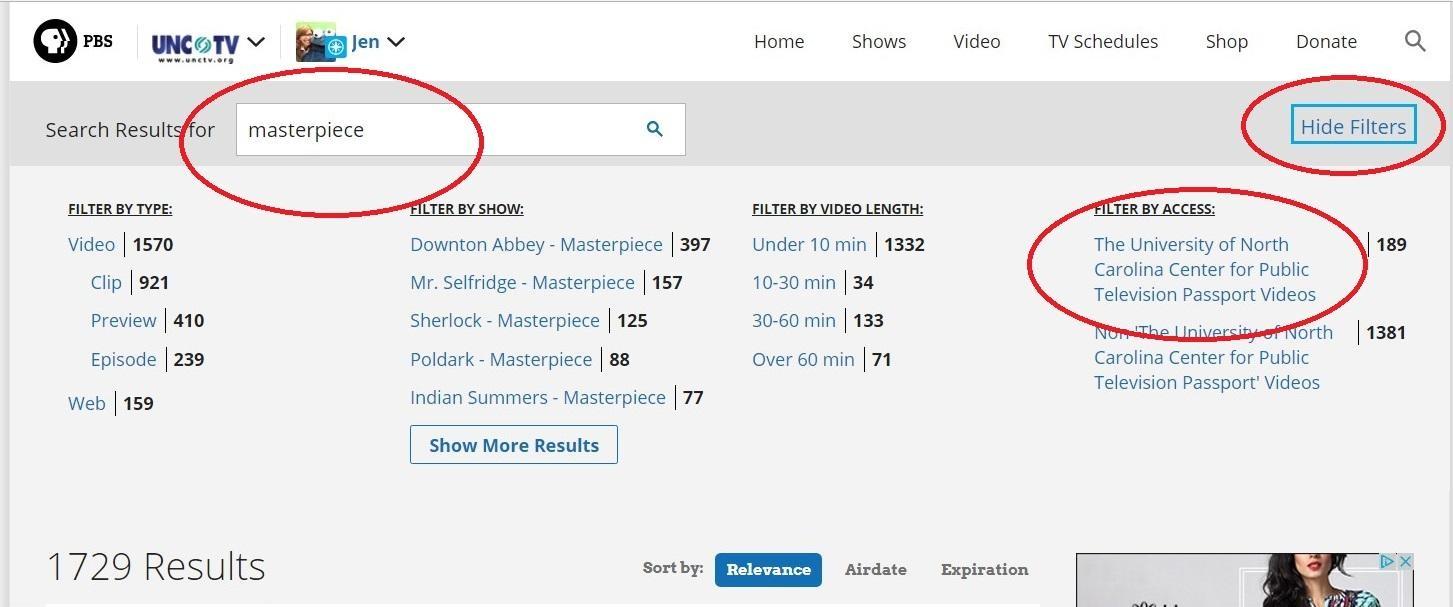 How do I set up my Roku, Amazon Fire or Apple TV?
Passport is available on these devices through the PBS channel or PBS app. Before starting, ensure that your account on pbs.org is activated with your Passport key. (You will do this at the time of your contribution to PMNC. See questions above.) Find the PBS channel on your device. You will receive code to link your device to your account at pbs.org/activate.

Online Tutorials Are Available! View the Apple TV tutorial video or the Roku tutorial video. (Instructions are similar for Amazon Fire.)

Unable to connect to the PBS channel or app? Please make sure your operating system is updated. Learn more
Can I view Passport videos on my XBox?
Unfortunately, the PBS app on the Xbox was retired. We apologize for any inconvenience.
How can I watch Passport videos on my smart TV?
PBS Video is not currently supported on smart TVs that do not use Android, such as Samsung, Vizio, or LG Smart TVs. A separate streaming device such as a Roku, Apple TV, or Amazon Fire Stick is needed to watch Passport on smart TVs that do not use Android. All compatible Android smart TVs will have a Google Play Store app on their TV where they can download the PBS Video app for Android. You will also be able to access Passport videos if you have a Roku TV.
What if I can't afford Passport. Can I still watch videos?
Yes! PMNC and PBS offer hundreds of wonderful programs online. You can watch them by visiting pbs.org/video, which will feature more of the national programs, or video.unctv.org, which features more of PMNC's locally produced programs.