Showcase

Death in Paradise

Murder takes no holiday on the Caribbean isle of Saint-Marie, Mondays, at 9 PM, on the Explorer Channel.

Learn More

Chef Vivian Howard explores community and family through the lens of food, Wednesdays, at 8 PM.

Sara's Weeknight Meals

Join chef Sara Moulton for tips on preparing fast, easy and healthy meals at home, Wednesdays, at 10 PM.

Watch UNC-TV on YouTube TV Today!

YouTube TV subscribers can now access and enjoy UNC-TV's quality content!

Learn More

Great Scenic Railway Journeys

Discover some of the worlds most historic and scenic tourist railways, Thursdays, at 9:30 PM.

Explore Your World!

As one of our four over-the-air program services, the Explorer Channel brings you the best in travel, culture, science, nature, history and outdoor adventure programming.

Whether it's taking a closer look at Egypt's pyramids, touring Europe or immersing yourself in the latest British mystery series, the Explorer Channel brings a variety of cultural experiences directly to you.

Explorer Channel: Public Media's Best Programmed Channel!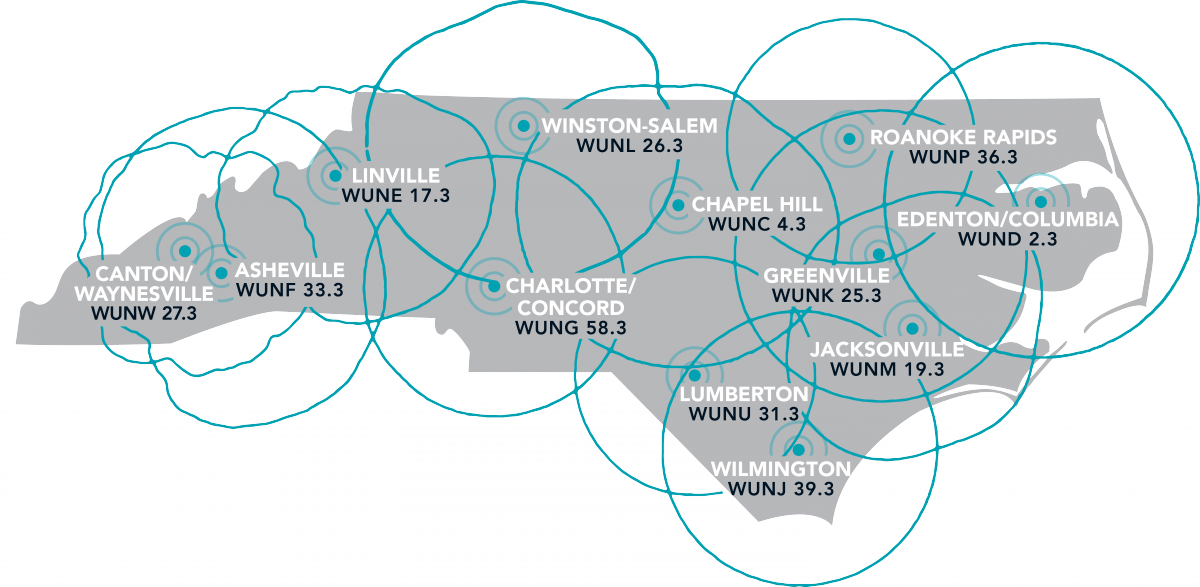 The Explorer Channel can be viewed over-the-air on the following channels:
Asheville—WUNF 33.3/25.3
Canton/Waynesville—WUNW 27.1
Chapel Hill/Raleigh/Durham—WUNC 4.3/25.3
Charlotte/Concord—WUNG 58.3/44.3
Edenton/Columbia—WUND 2.3/20.3
Greenville—WUNK 25.3/23.3
Jacksonville—WUNM 19.1
Linville—WUNE 17.1
Lumberton—WUNU 31.3
Roanoke Rapids—WUNP 36.1
Wilmington—WUNJ 39.3/29.3
Winston-Salem—WUNL 26.3/32.3

The Explorer Channel is also on Spectrum Cable channel 1277
Cable/Satellite Providers:
Channel numbers vary by location; please call providers for details.
AT&T Uverse: 1-800-288-2020
Comcast: 1-800-934-6489
Direct TV: 1-800-531-5000
Dish: 1-800-333-3474
Mediacom: 1-855-633-4226
Northland Communications: 1-888-667-8452
Spectrum: 1-855-757-7328
Suddenlink Communications: 1-888-882-5151

Click for printer-friendly channel information.