Episodes air Friday nights, at 7:30 PM, on UNC-TV on the North Carolina Channel, at 10 PM.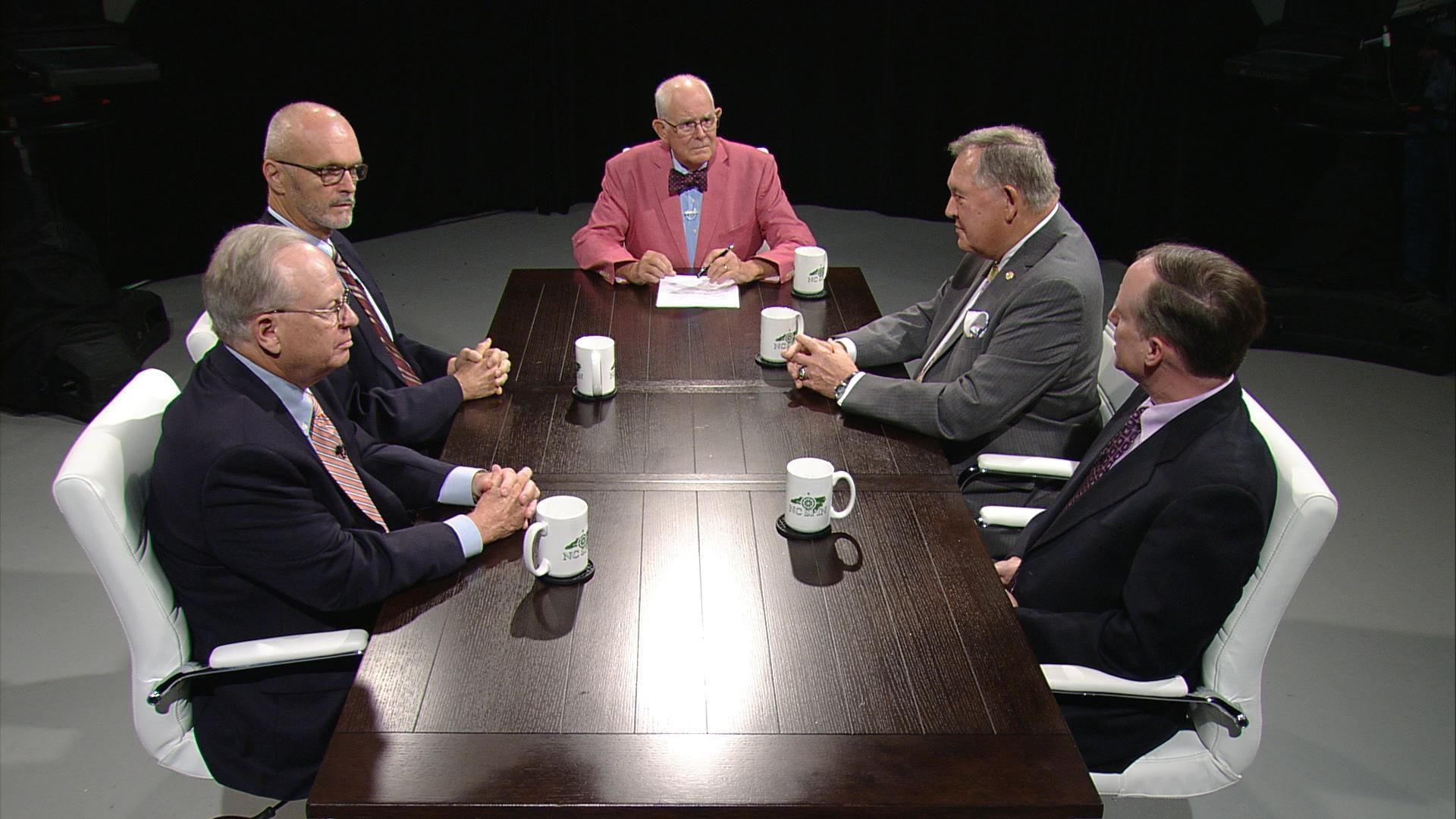 Hosted by Tom Campbell, NC SPIN is a balanced discussion with four expert panelists and thought leaders on current events and significant issues regarding the state of North Carolina.

Four topics are selected for discussion each week, based on what is timely and topical for each show. Panelists are carefully chosen to debate these topics based on political, philosophical and demographic diversity.