Find your weekend destination on UNC-TV.
Thursdays, at 9 PM | Fridays, at 5 PM |Tuesdays, at 7:30 PM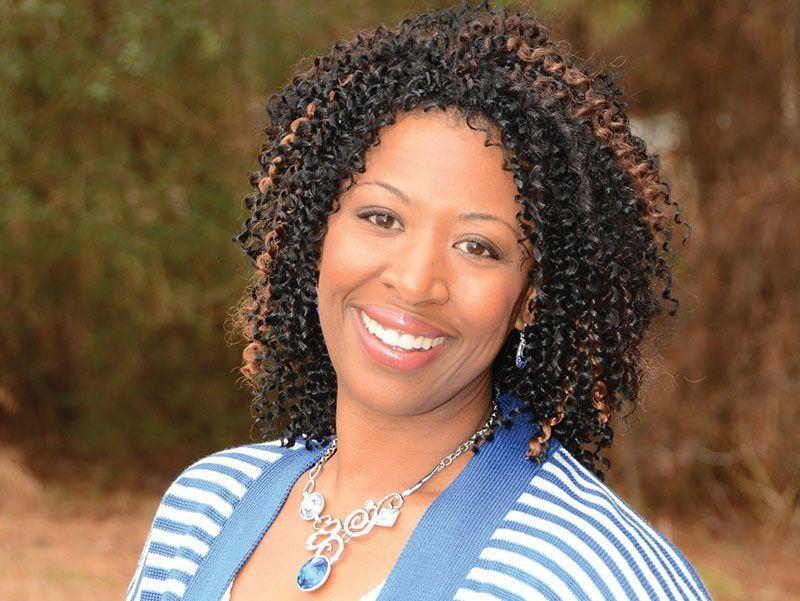 Your Host—Deborah Holt Noel
Join host Deborah Holt Noel as she shares the best things to see and do across the state each weekend. Whether you're a fan of bluegrass or jazz, an experienced hiker looking for a new trail to conquer or a family planning their next vacation, North Carolina Weekend brings our state's must-see places and events right into your home.
THIS SEASON ON NORTH CAROLINA WEEKEND
Title: From Dorothea Dix Park in Raleigh
Original Airdate: Thursday, October 24, 2019
Featured Stories:
1. Katharine Smith Reynolds Johnston Exhibit at Reynolda House - View | Learn More
2. Dorothea Dix Park - View | Learn More
3. Home Place Farm - View | Learn More
4. Hang Gliding with Kitty Hawk Kites - View | Learn More
Title: From The North Carolina State Capitol in Raleigh
Original Airdate: Thursday, October 10, 2019
Featured Stories:
1. "She Changed the World" Touring Exhibit - View | Learn More
2. The Drexel Barbershop Bluegrass Jam - View | Learn More
3. Dock 1053 - "Raleigh's Creative Community for Entrepreneurs" - View | Learn More
4. The Winter Light Show at the North Carolina Arboretum - View | Learn More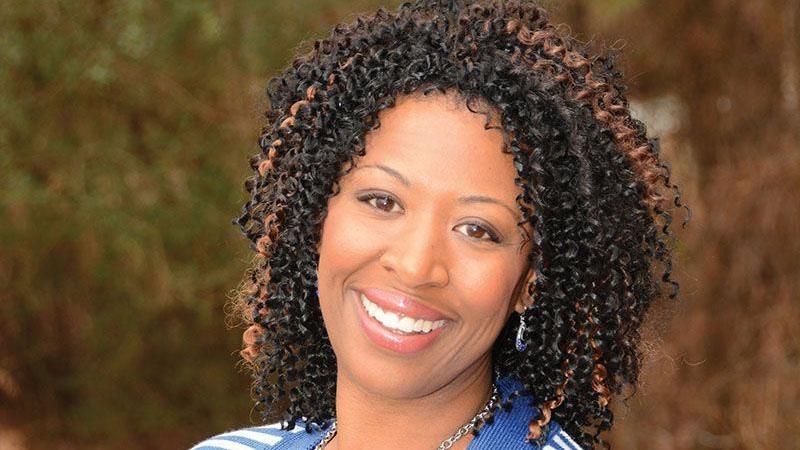 Host - Deborah Holt Noel

Deborah Holt Noel is a graduate of Saint Augustine's College (University) and earned her Master of Arts degree from the University of Maryland at College Park. As part of her Master's requirement, Deborah produced an historical 37-minute documentary titled Exhausted Remedies: The Joe Holt Story, about her family's pioneering effort to integrate Raleigh Public Schools. This documentary won a prestigious CINE Eagle award and was featured in the Visions series on UNC-TV.

She enjoys life in the Triangle as a wife and mother, and when she's not out discovering fun and beautiful places across the state, she likes to visit with local family and friends.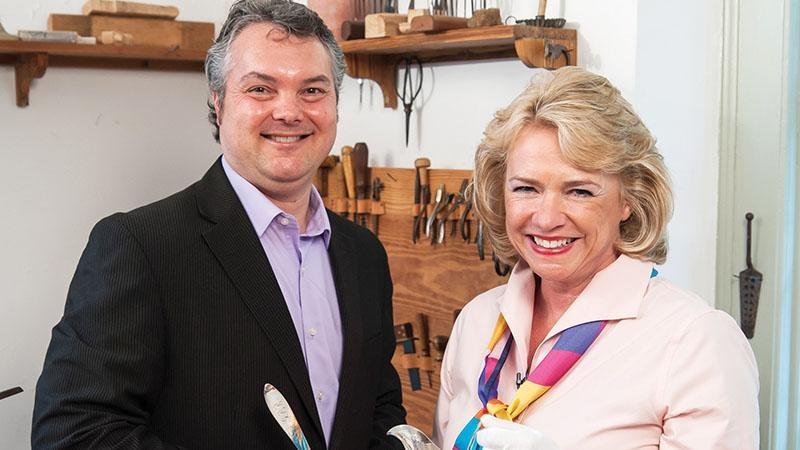 Julia Carpenter
Julia has been a volunteer with UNC-TV since 1996. She started pitching on camera during 'Festival' pledge breaks and has been a regular ever since. As a past UNC-TV Board member from 2000 – 2010, she chaired the documentary "North Carolina's World War II Experience," and has received many community service awards. She is now host of the NC Weekend segment series "Collecting Carolina."

Trained at the Royal Ballet Lower School and Arts Educational in London, Julia has a love of the arts and history: "I have my dream job, traveling across our fascinating state and telling stories about the thriving arts community all around us."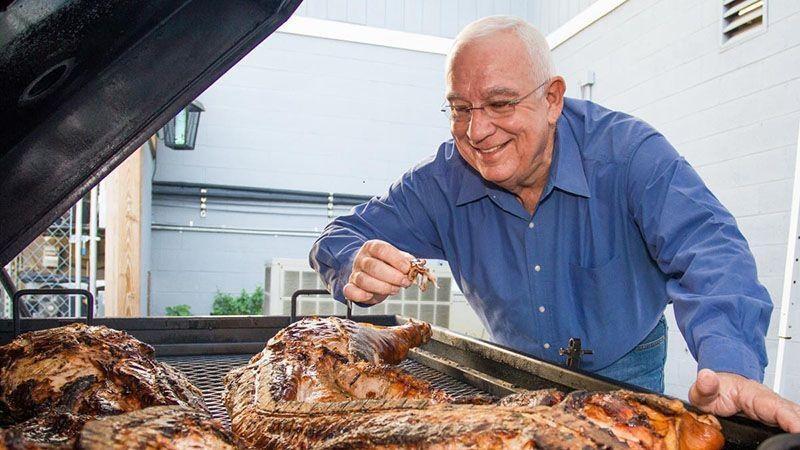 Bob Garner
Bob Garner is the author of "Bob Garner's Book of Barbecue," as well as two previous books about North Carolina's favorite food: "North Carolina Barbecue: Flavored by Time" and "Bob Garner's Guide to North Carolina Barbecue."

Bob has appeared on Food Network with Paula Deen ("Paula's Home Cookin") and with Bobby Flay ("Food Nation"); on ABC's "Good Morning America;" and on the Travel Channel's "Road Trip." He has produced several hour-long specials on North Carolina "down home" restaurants, as well as producing a UNC-TV series on rural life in the Tar Heel state entitled "Carolina Countryside," which was later broadcast on Discovery.
COLLECTING CAROLINA
Discover North Carolina treasures with Julia Carpenter!
MMM-MMM MAP
Take a look at all the Bob Garner-approved eateries across North Carolina!
NORTH CAROLINA WEEKEND EMAIL
Sign up for our weekly email to be the first to know about all the amazing food, art and culture in our state.