About Coronavirus Disease 2019 (COVID-19)
Coronaviruses are a large family of viruses that can cause illnesses in animals and humans. These illnesses can range from the common cold to Severe Acute Respiratory Syndrome (SARS-CoV).
The Coronavirus Disease 2019 (COVID-19) is a new strain not previously identified in humans. COVID-19 was originally detected in Wuhan City, Hubei Province, China, and has now spread to more than 34 countries, including the United States, which prompted the declaration of a public health emergency.
On Monday, November 23, Governor Roy Cooper issued additional COVID-19 safety measures to tighten mask requirements and enforcement as cases continue to rise rapidly in North Carolina and across the country. Executive Order 180 went into effect on Wednesday, November 25 and runs through Friday, December 11.
The Order tightens the existing statewide mask requirement – making it clear that everyone needs to wear a mask whenever they are with someone who is not from the same household. The Order also adds the mask requirement to several additional settings including any public indoor space even when maintaining 6 feet of distance; gyms even when exercising; all schools public and private; and all public or private transportation when travelling with people outside of the household.
The Order also requires large retail businesses with more than 15,000 square feet to have an employee stationed near entrances ensuring mask wearing and implementing occupancy limits for patrons who enter.
Source: North Carolina Department of Health and Human Services (
Latest Updates
)
UNC-TV provides live streaming of emergency news conferences. These live streams appear on the UNC-TV and the Department of Public Safety websites.
In partnership with North Carolina Emergency Management, UNC-TV also provides live Spanish interpretation of emergency news conferences from the State Emergency Operations Center in Raleigh. A Spanish language web stream has been added to both websites.
Code is available for digital media providers to embed the web streams into their own content.
NC Emergency Management and Weather
11/23/20: Governor Cooper Briefing (English)
Latest Updates and Coverage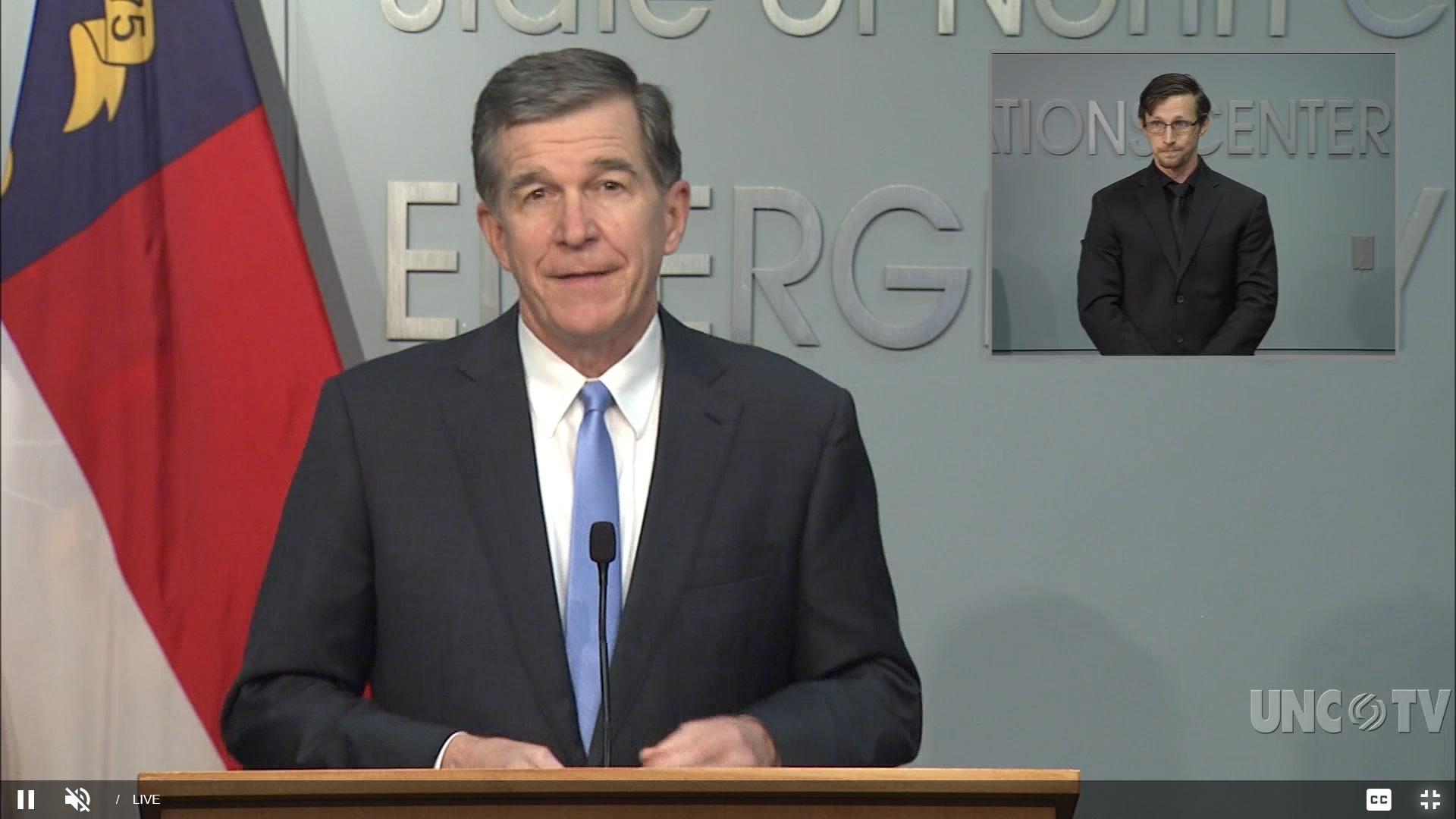 NC Emergency Management and Weather
11/23/20: Governor Cooper Briefing (English)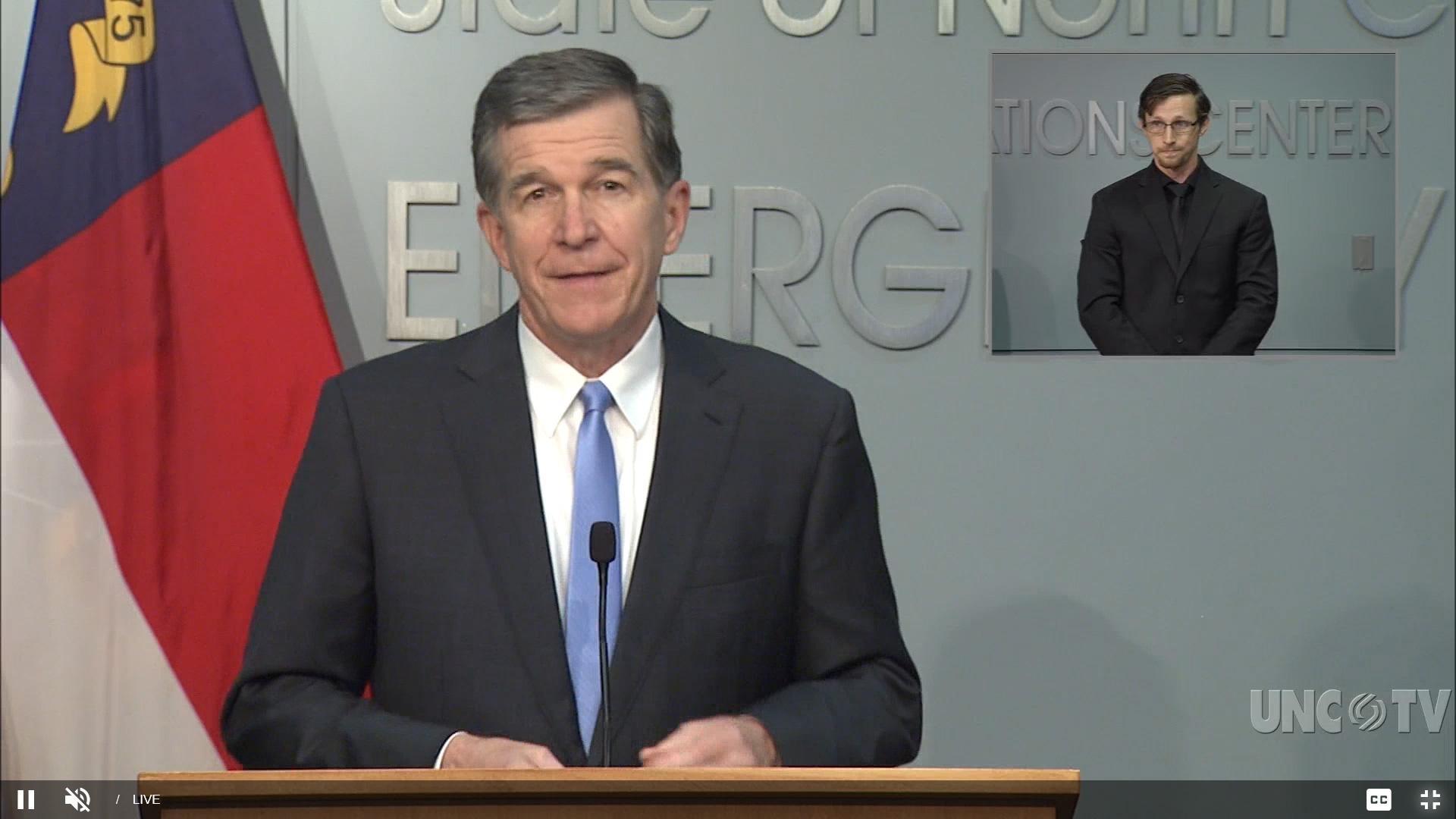 NC Emergency Management and Weather
11/23/20: Governor Cooper Briefing (Spanish)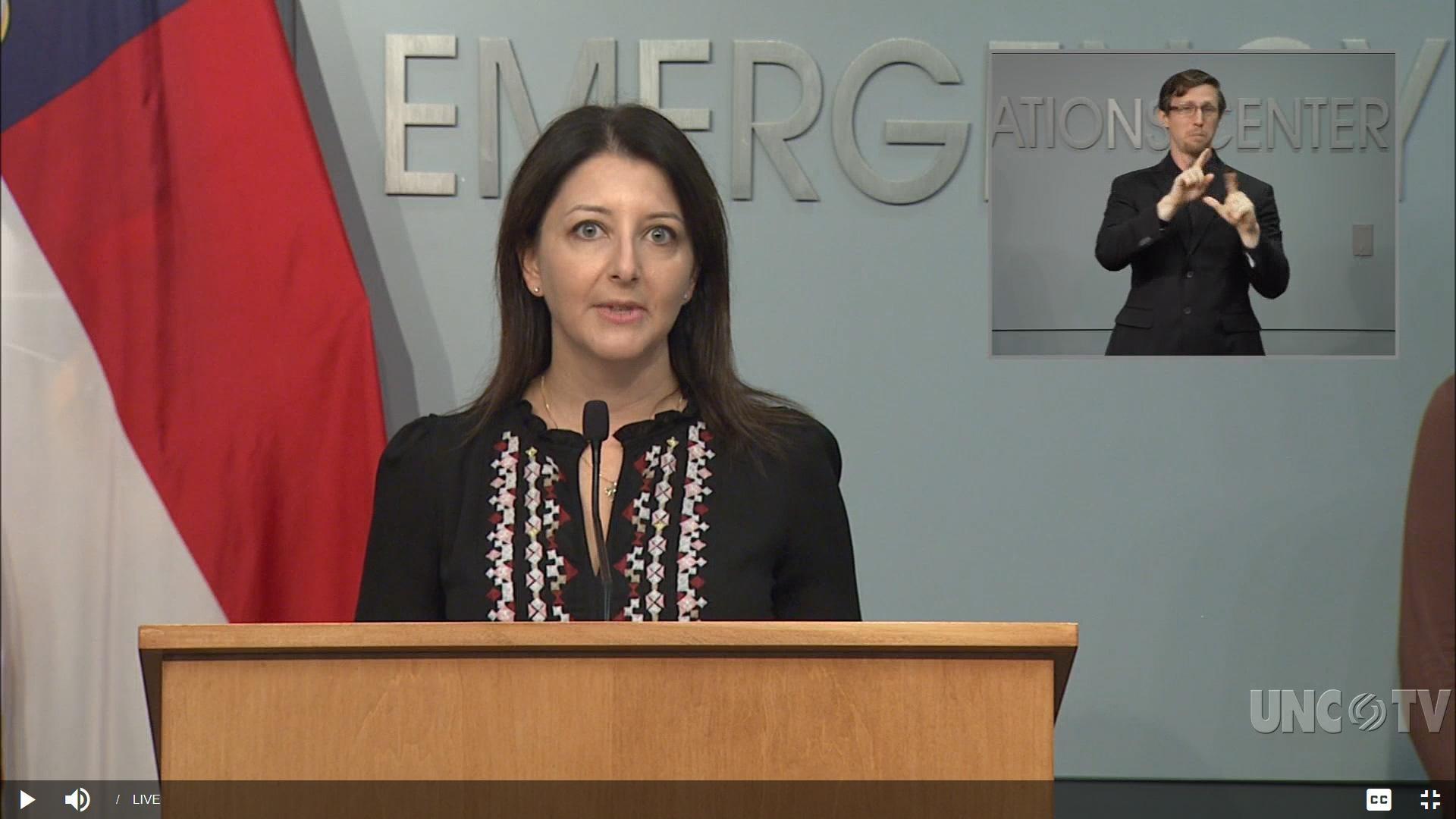 NC Emergency Management and Weather
11/20/20: Coronavirus Briefing: Dr. M. Cohen ((English)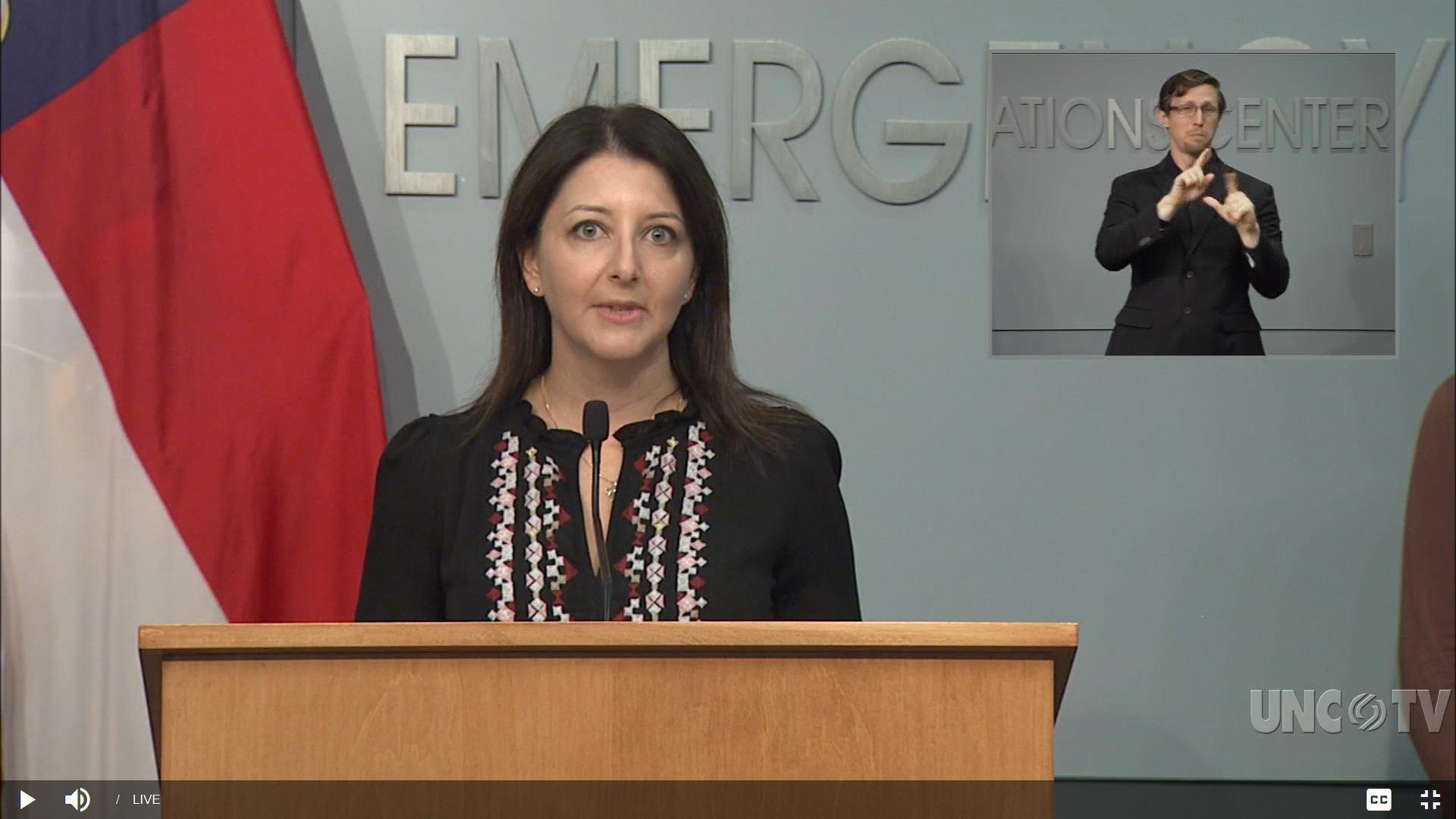 NC Emergency Management and Weather
11/20/20: Coronavirus Briefing: Dr. M. Cohen (Span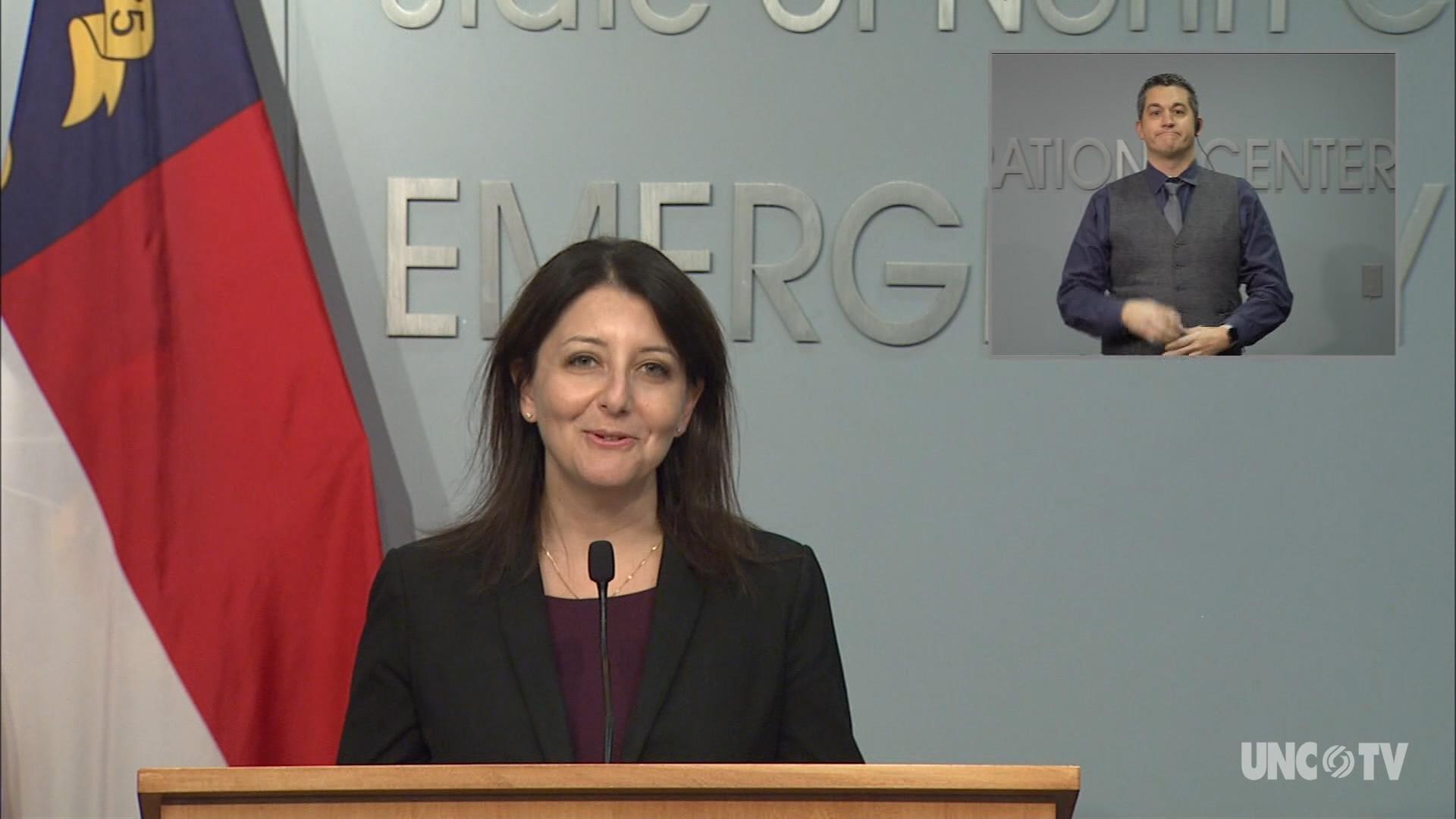 NC Emergency Management and Weather
11/18/20: Coronavirus Briefing: Dr. M. Cohen (Span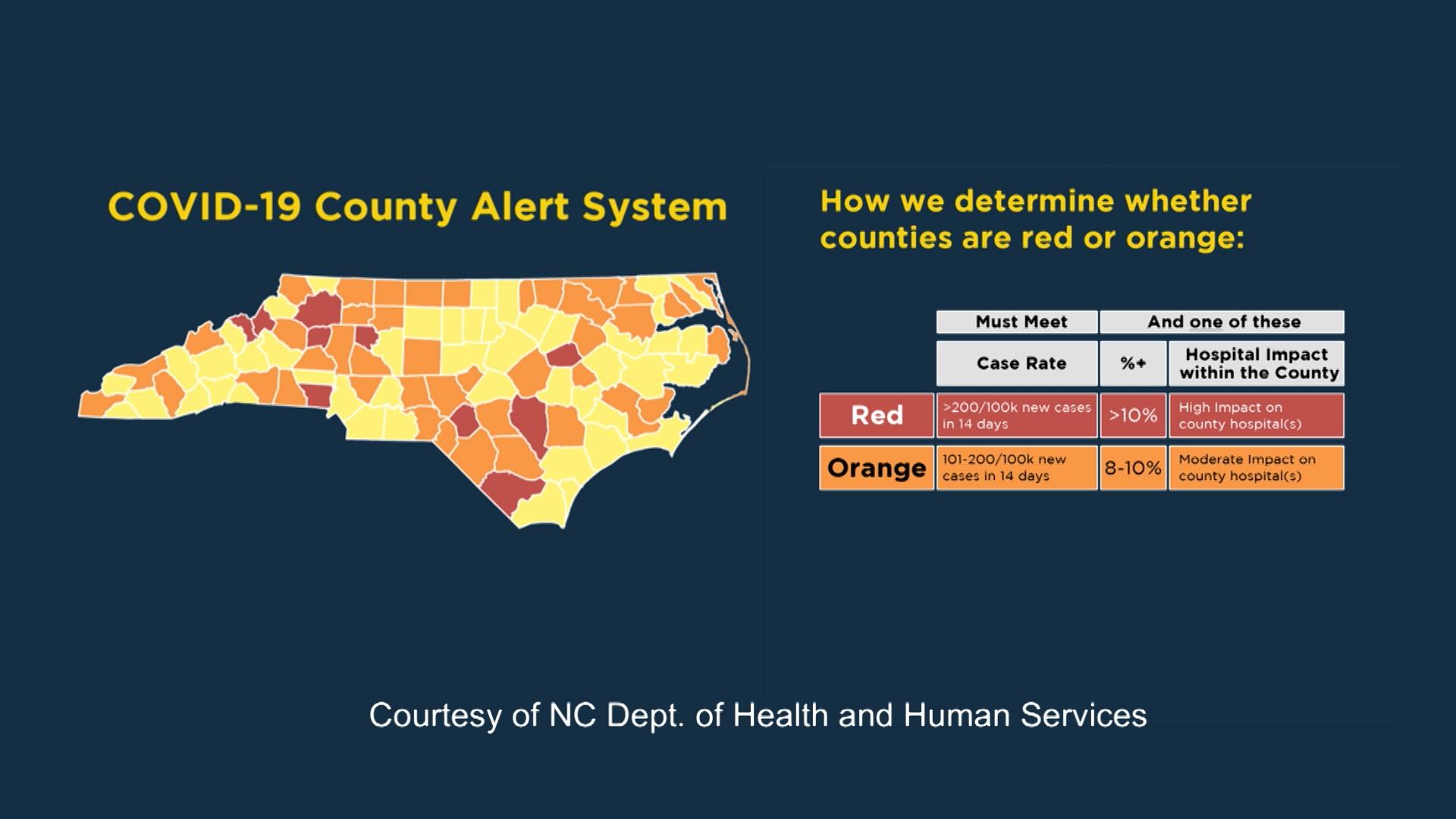 Focus On...
COVID-19 Update with Dr. Mandy Cohen (November 18,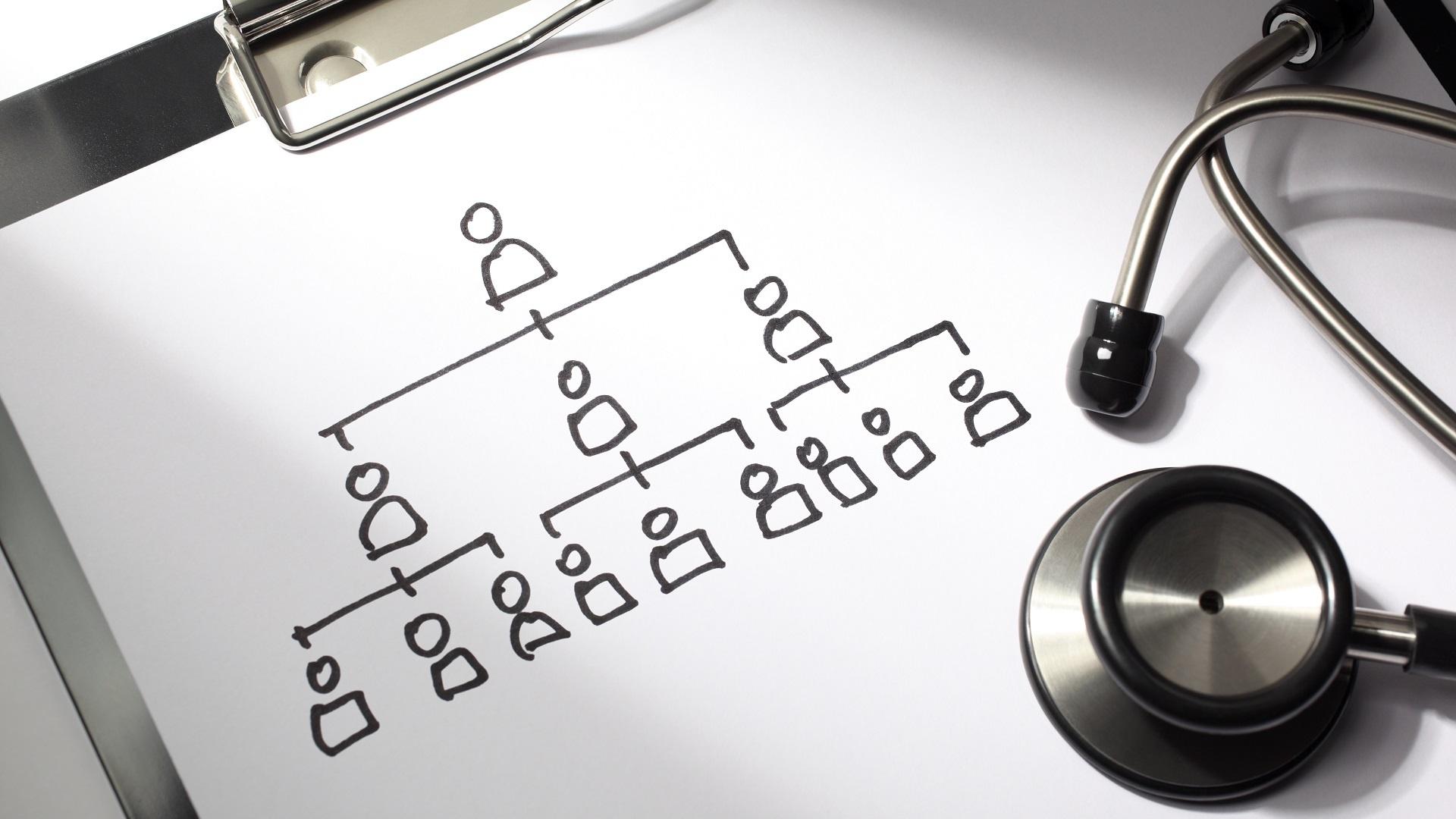 How It Spreads
The virus spreads most commonly from person-to-person close contact (within six feet).

It is spread through respiratory droplets when an infected person coughs or sneezes.

It may also be possible that COVID-19 can spread from contact with infected surfaces or objects (although this is not believed to be the main way the virus spreads).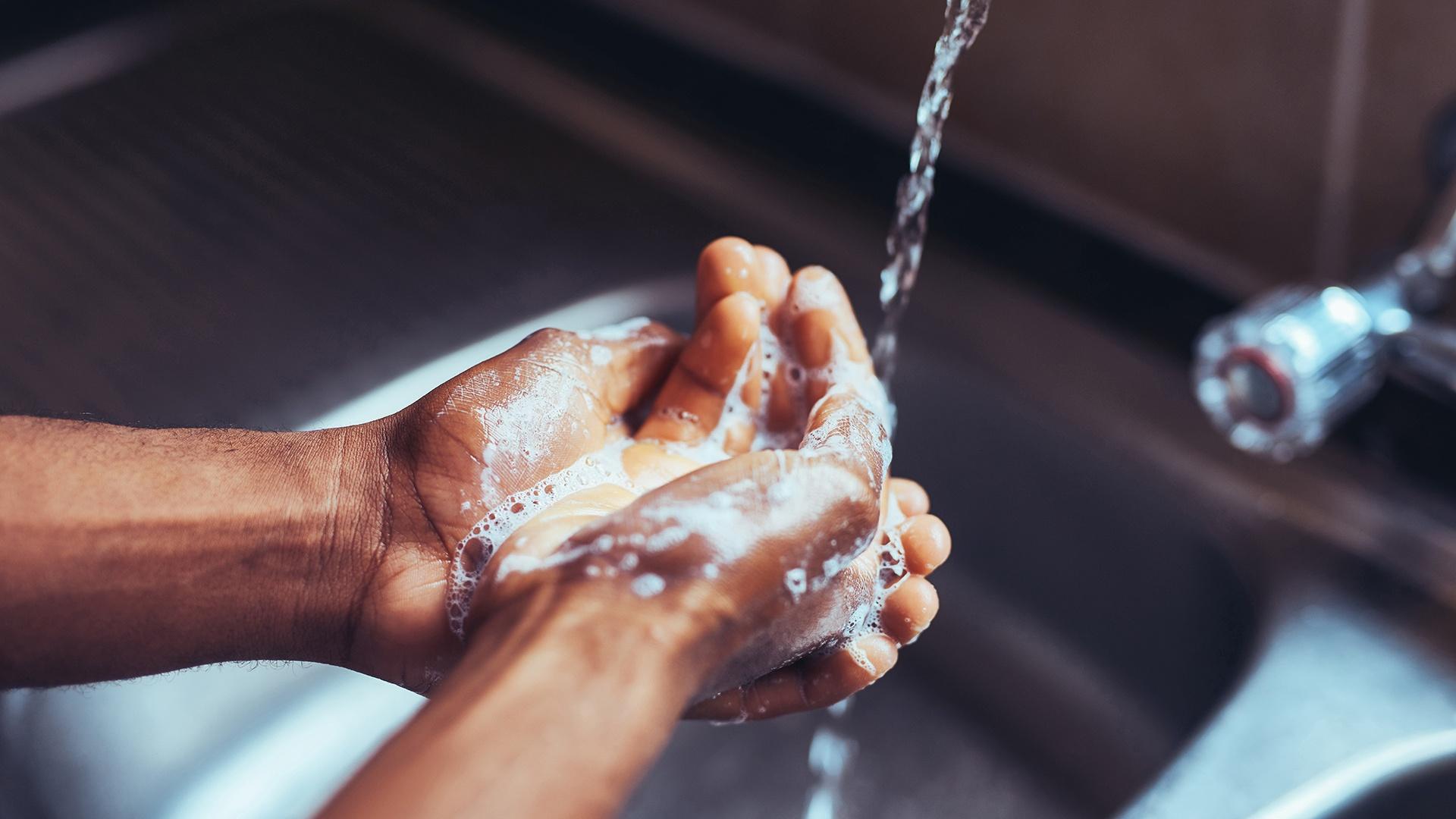 How to Protect Yourself
Avoid close contact with people who are sick.
If you are feeling sick, stay home and away from others.
Frequently wash your hands with soap and water for 20 seconds.
Clean and disinfect frequently touched objects or surfaces.
Avoid touching your eyes or mouth.
Cover your sneeze or cough with a tissue, then discard the tissue in a trash receptacle.
If you do not have a tissue, cough or sneeze into your elbow (however the virus can stay in your clothes and be passed on for

up to a week or more).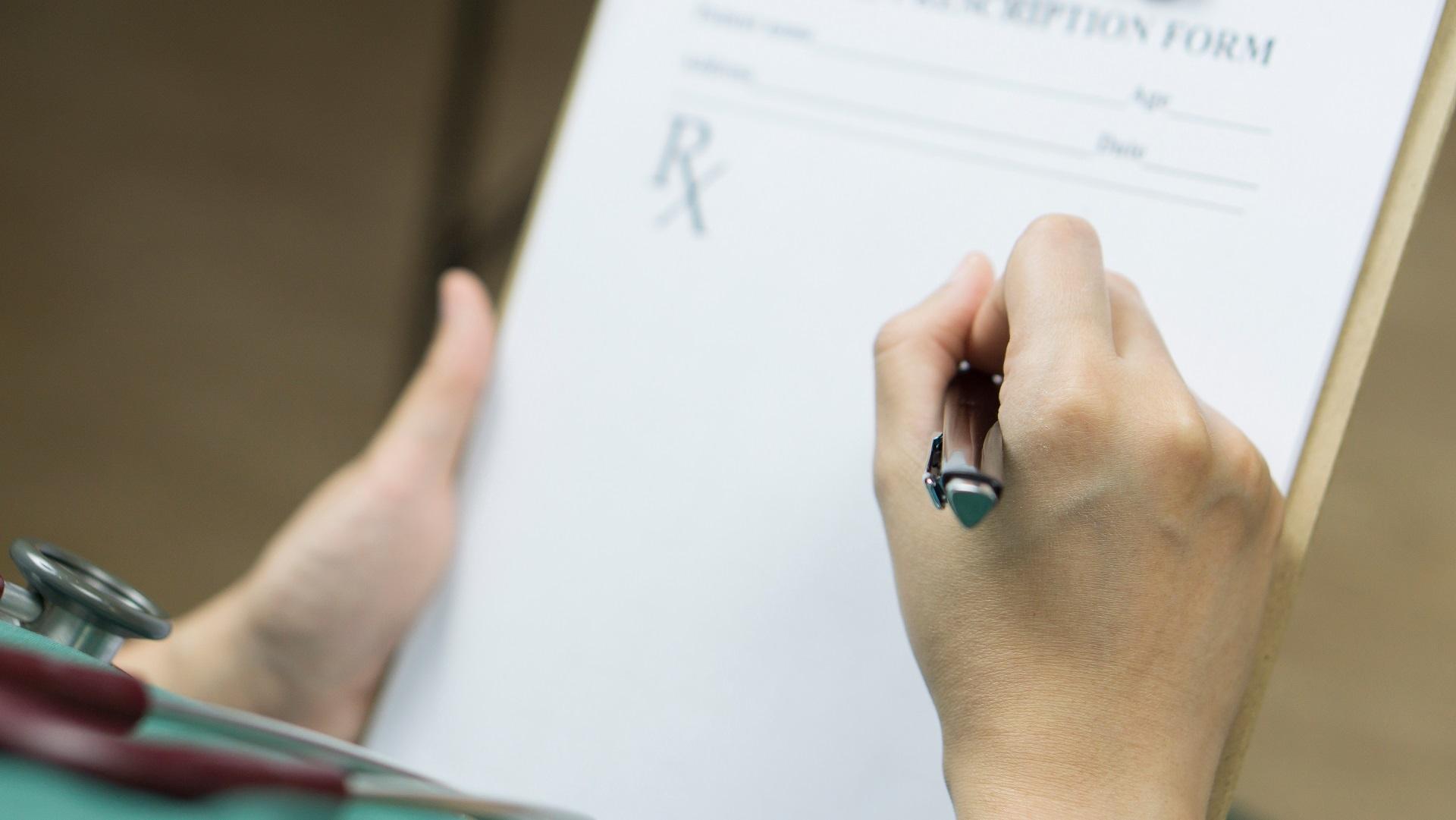 Symptoms & Testing
Symptoms include:
Fever
Coughing
Shortness of breath
In more severe cases, symptoms may include:
Pneumonia

Severe acute respiratory syndrome

Kidney failure

Death
Call your healthcare professional if you feel sick with fever, cough or difficulty breathing and have been in close contact with a person known to have COVID-19, or if you live in or have recently traveled from an area with ongoing spread of COVID-19.
Emergency Resources for Parents, Kids & Educators
Watch Now | Elmo & Rosita: The Right Way to Sneeze!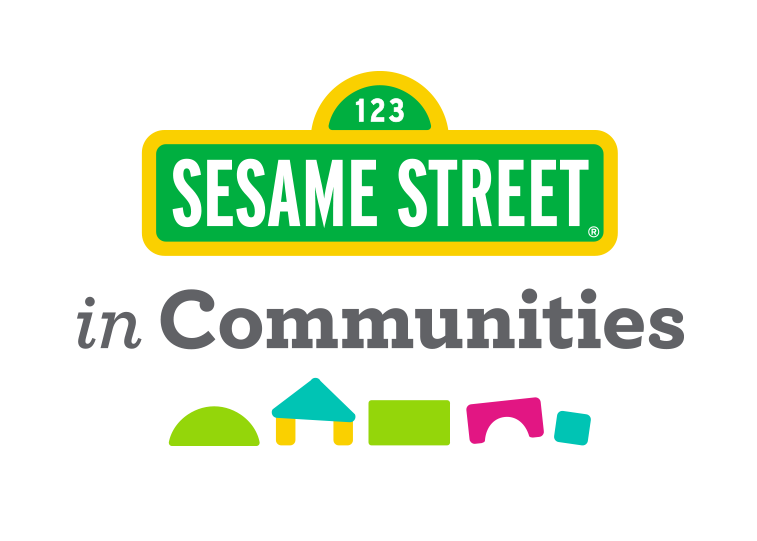 Staying Healthy
Learn how implementing simple, healthy routines are key to keeping healthy,
rootle
What is it important to wear a mask right now?
0:55
Published:
Check out this video for kids from WUCF in Florida on the importance of face masks!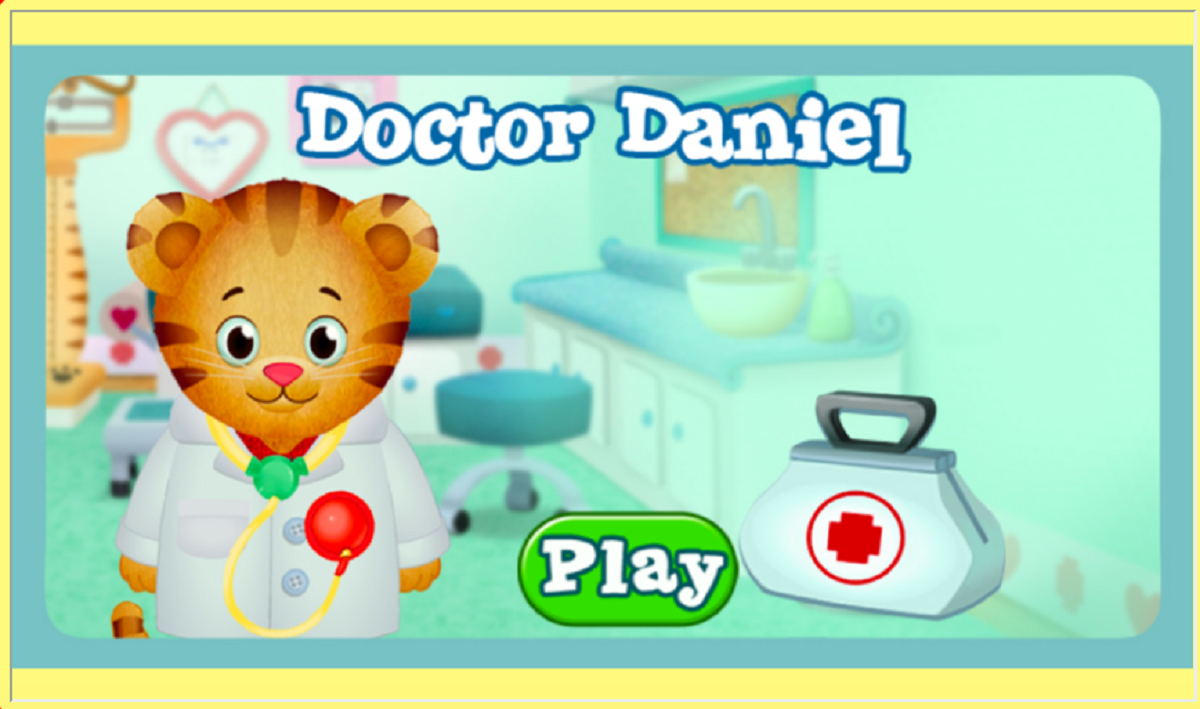 Doctor Daniel Game
Learn about all the interesting instruments that doctors use.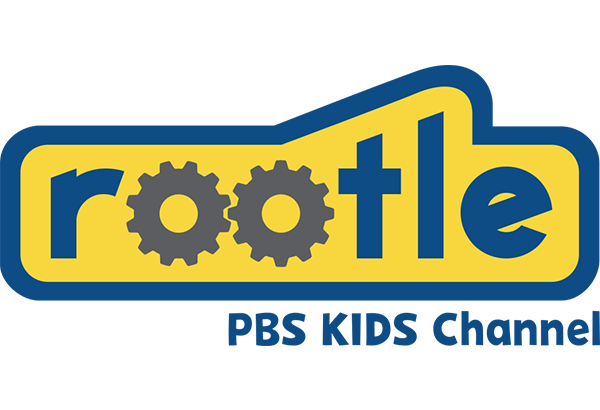 Rootle
UNC-TV's 24/7 PBS Kids Channel provides a destination for wholesome, educational, and entertaining content for children ages 2-8.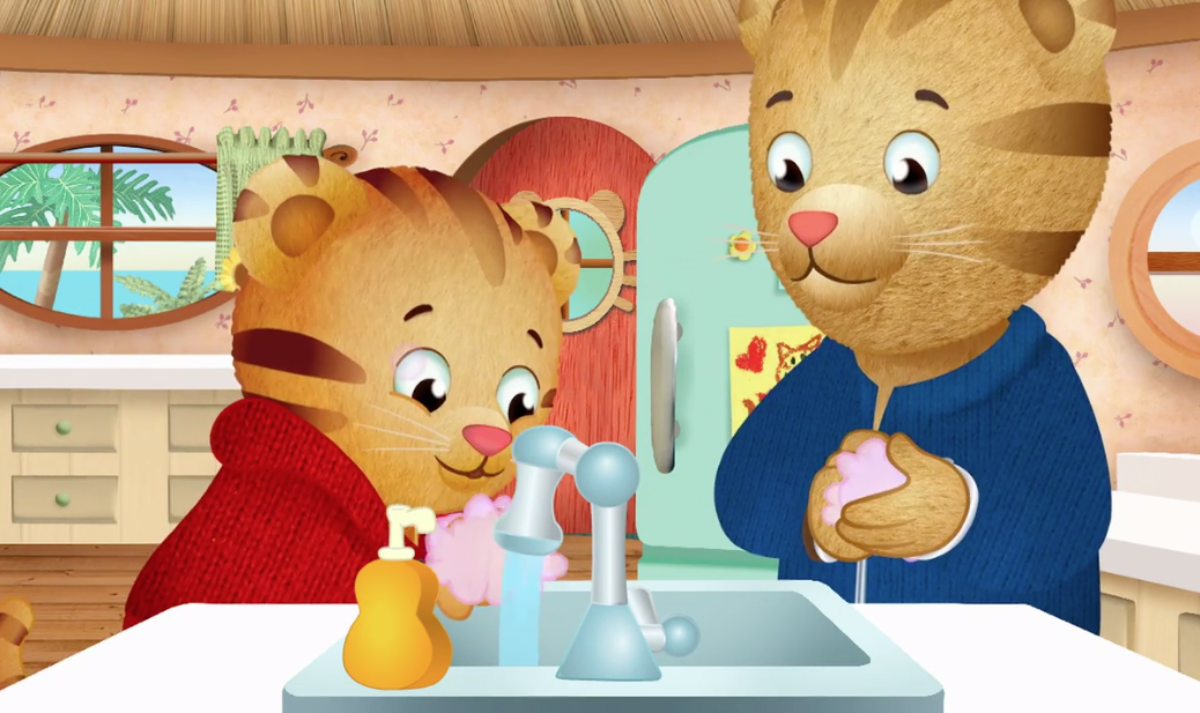 How to Talk to Your Kids About Coronavirus
Learn important ways to speak with your children about COVID-19.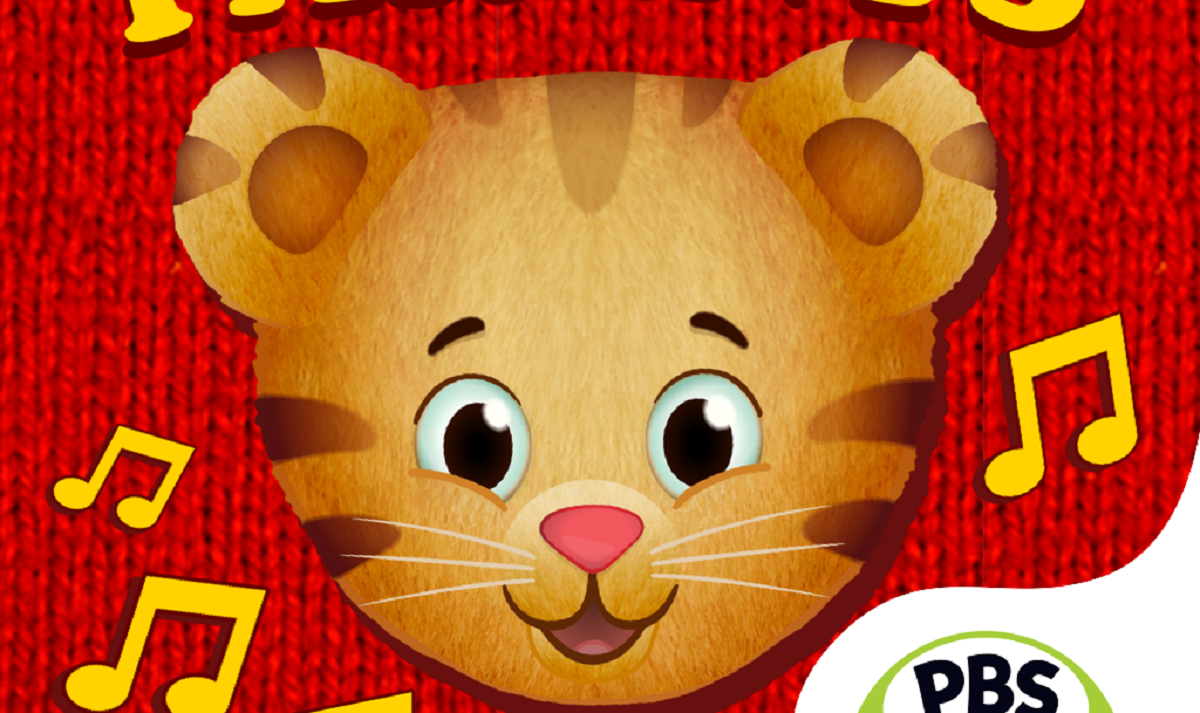 Daniel Tiger for Parents (App)
The app empowers parents and caregivers with songs and videos from Daniel Tiger's Neighborhood.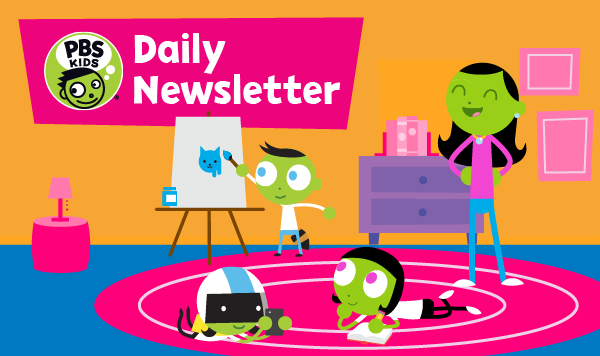 PBS Daily
Weekday newsletter offers tips and activities you can use to help kids learn and play at home.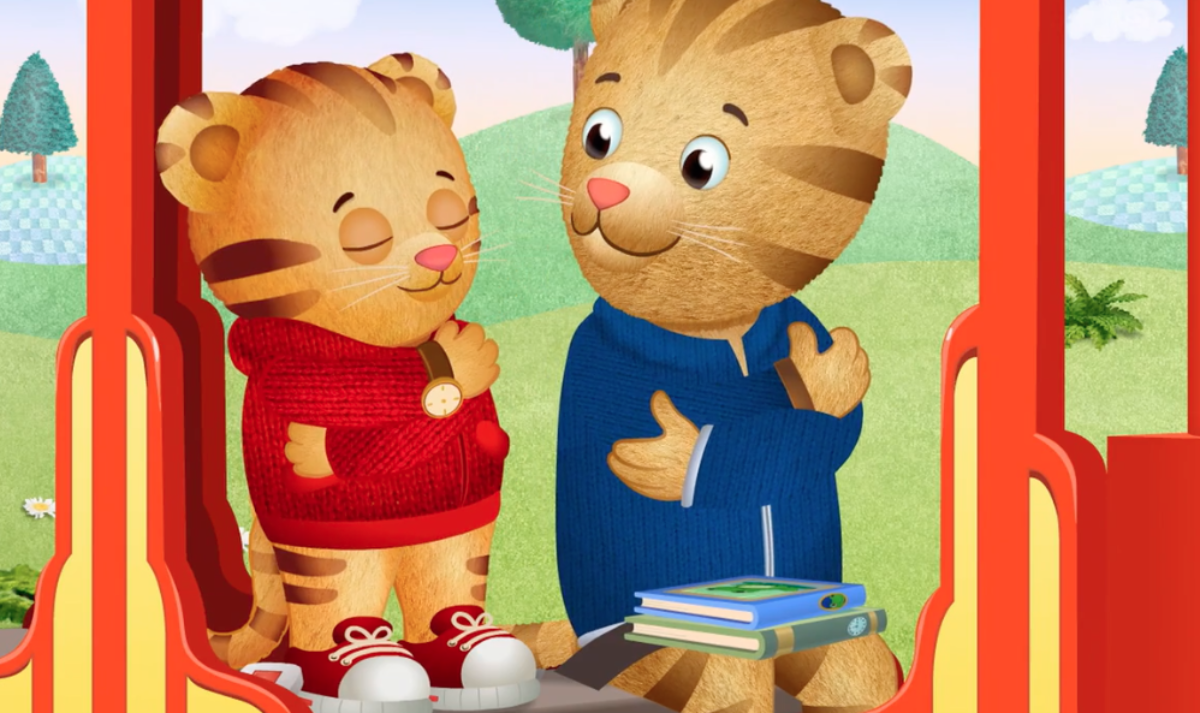 How You and Your Kids Can De-Stress During Coronavirus
Tips and tricks that you can use to help you and your kids stay stress free.
At-Home Learning
UNC-TV and the NC Department of Public Instruction bring curriculum-informed educational content to all students for free.
Further Resources & Information
NC 2-1-1 is now a resource for people to call for assistance related to the COVID-19 coronavirus.